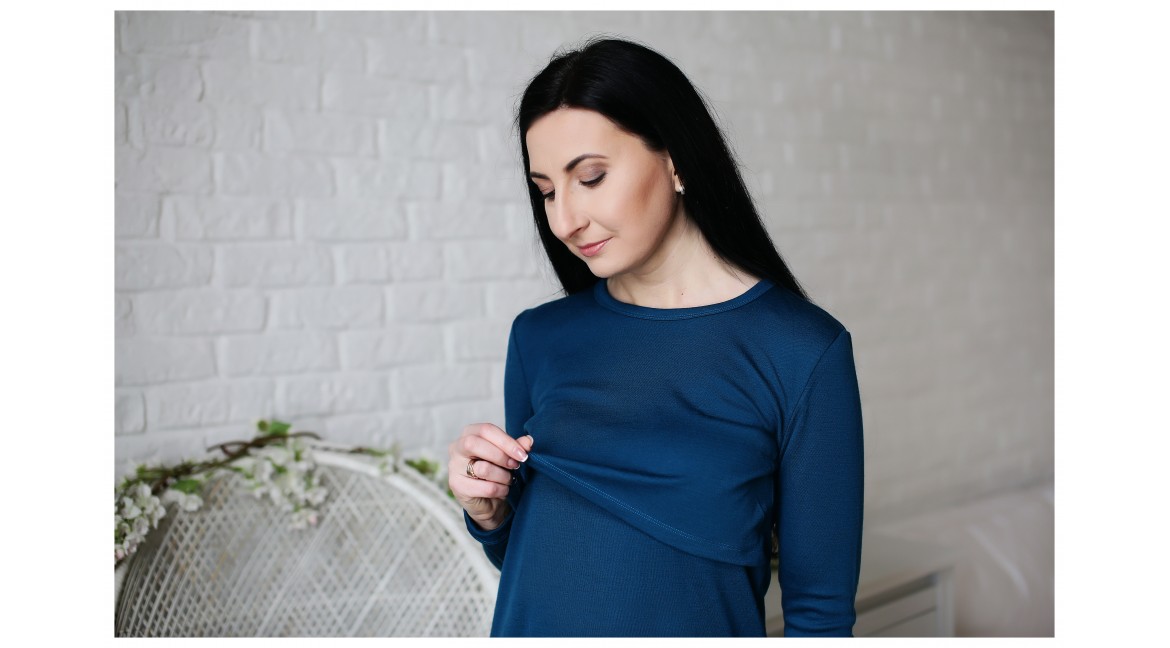 Best for nursing - merino nightdress
Quality is never an accident. It is always the result of intelligent effort. - John Ruskin
Just in a couple of years, GREEN ROSE merino wool nursing collection became the customer's favorite, and the breastfeeding nightdress is the most popular item in the shop. It only shows that women, all around the world, want to feel warm and snuggly while breastfeeding their little ones.

Say 'hello' to Magdalena, a young mother from the US. She and her partner raise a beautiful daughter Luna. All three of them live on the road and travel all around the country experiencing the joy of life.

Thank you to Magdalena as she gladly decided to share her personal thoughts on our merino wool what might be helpful for other mothers in a search of warm maternity clothes.
I hit the jackpot!
'My journey with this company started three years ago, I was searching for merino products that were quality, minimally processed, handmade, and owned by small businesses. In the world of consumerism that focus is vital, being conscious of not only what we eat, but also what we put on our bodies. I stumble upon GREEN ROSE shop through someone's Instagram stories, I checked out their website and I hit the jackpot! They were exactly what I was looking for quality, small business, and fantastic prices.
At that time I was pregnant with my daughter, so comfort was my priority. I ordered a nightgown that has an opening across your chest for easy access for breastfeeding. I figured I would try it out with one item because I was so tempted to order a bunch at once, but I have done that before and had to return it because I was not satisfied with it.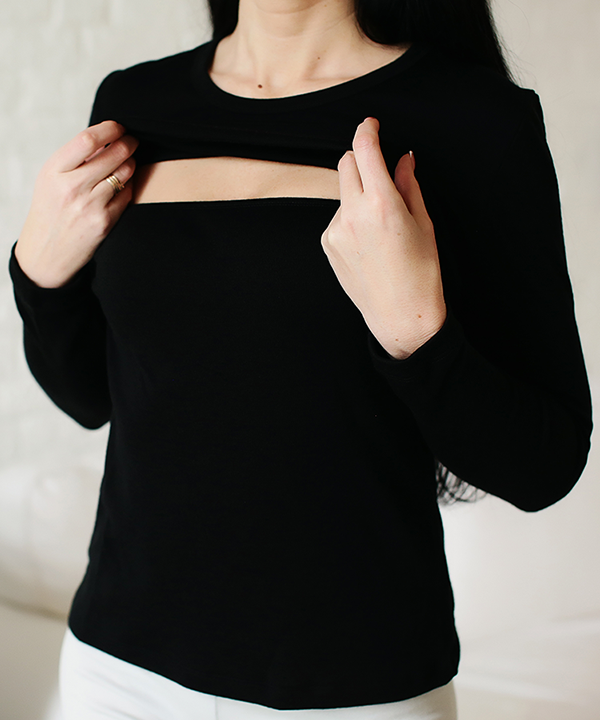 The package arrived on time, when I first slipped into that nightgown I did not want to take it off, and honestly the third trimester I spend most of my time in it, that's how comfy it is way before the baby was even here.'
Up for a second time
'Within short few weeks after receiving my first package, I went back to the website and purchased more garments. This time more for my daughter:
✔ Baby bandana - bib in gray

✔ High neck shirt for kids one in gray and the other in black

✔ Kids sweater with a hoodie in blue with green crease



Just like with the nightdress, I was super satisfied with all the products. They were true to their size.
The nursing black top I wore everywhere as either a base layer or just a versatile top that goes with everything. The opening on the chest has a comfortable elastic so it doesn't stretch out with the constant pulling it up and down.

Baby bandana served as a bib and as little neck scarf to keep my daughter warm. Same with the high neck shirts. They are very comfy - my daughter never complained about being too tight on her neck, nor about it being itchy. The hooded sweater was adorable earth tones, and very soft to touch. It is very light weight rather thin, but don't be fooled, merino is very fine but super warm.'
Merino wool perks
'With the winter around the corner, and fall in full effect, merino wool clothing is just ideal. For example, when I go on a hike and I start when it's still chilly out they keep me nice and warm. By noon I am sweating, but they keep me ventilated and dry and by sunset when I'm hiking back and its getting chilly again I am nice and warm again. They are super thin and feel super cozy to the skin, using it as a base layer is ideal especially when you're doing outdoor activities' - says Magdalena, for whom active lifestyle is a necessity.
'Plus, it's easy to care for. I normally throw it with my normal wash and hang it to dry. Merino material dries super fast! I don't recommend drying it in the dryer as it might shrink.

Another thing worth mentioning, they are very responsive to messages. If you have any questions or concerns they will respond within a few days if not the same day.

If you're looking for high quality clothes for your whole family, with the right care it will truly last you for years without loosing the color or stretch. If you like to support small business, that doesn't overcharge you for a brand name products this is the company for you.' - finishes Magdalena.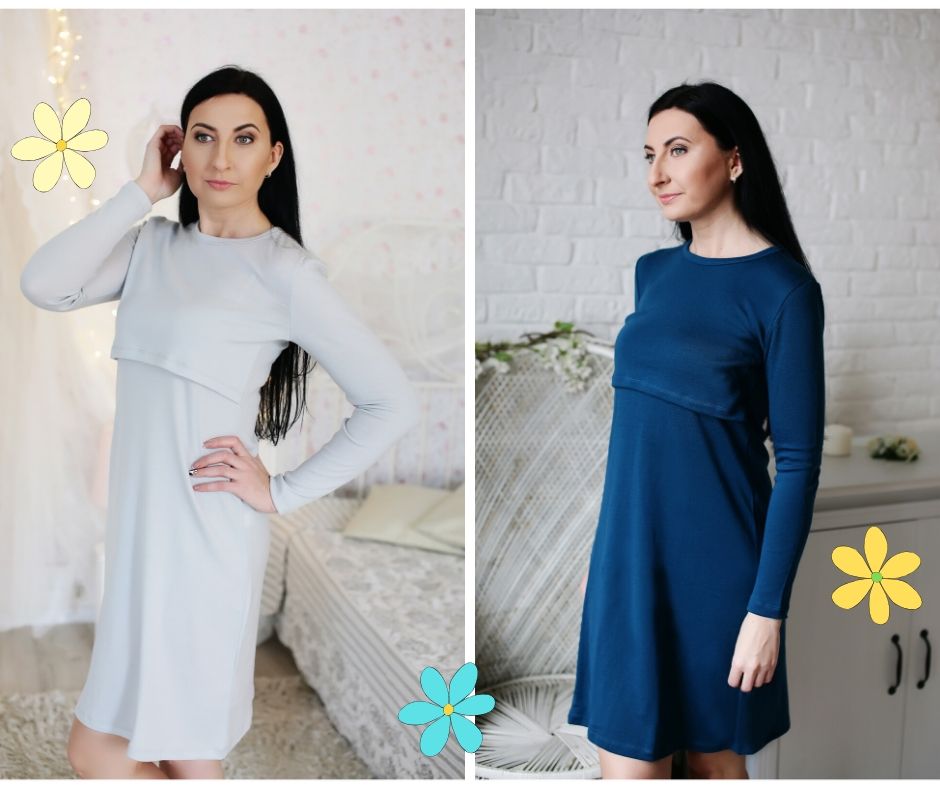 Again, huge thank you to Magdalena for sharing her experience with not only merino wool nightgown but other thermal clothing. It's wonderful to hear that more and more families can enjoy the warmth and softness of merino fabric. Now GREEN ROSE offers even more clothes for nursing mothers - pyjamas with long pants or shorts.
Related Products
Related Product to weekly line up