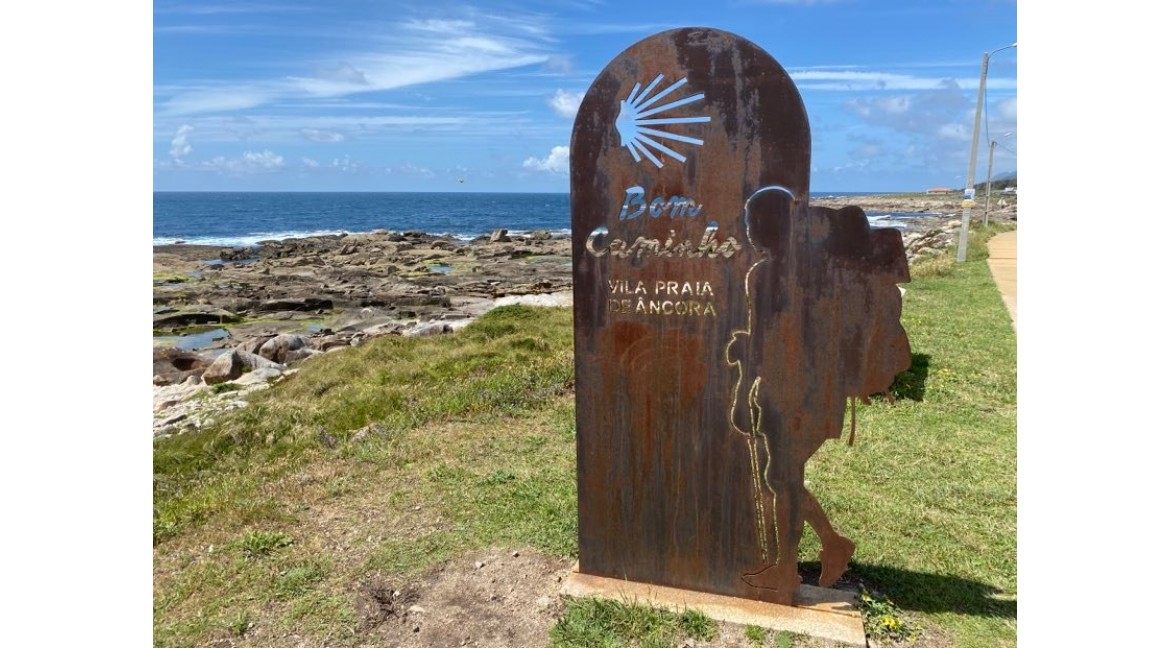 634 km on foot through Portugal – packing check-list for a pilgrimage walk
A few weeks ago, I returned from a pilgrimage journey that took nearly a month. I started in Lisbon in Portugal and finished in Santiago de Compostela in Spain.
The journey was all completed on my own two feet and I've officially managed to cover 634km. But if you count all the detours, you'd need to add another 50km on top of that. I carried all that I needed for a month in my backpack. When you go on these kinds of treks, it's generally recommended that the weight of your bag should be no more than 10% of your weight. Thus, I tried fitting everything into 6kg, although my backpack was usually 1-2kg heavier (depending on the amount of water I was carrying). To fit into these weight limitations, I had to think very carefully about what I was going to pack into my bag and weigh every single item. Do I really need this item? Will I be sufficiently prepared for every situation? For the record, I did use everything that I packed (except medicine, but that doesn't count) and I did have everything that I needed.
So, I would like to share what I packed and which items I found the most useful. If you are preparing for a similar journey, I hope you might find this list and my experiences helpful.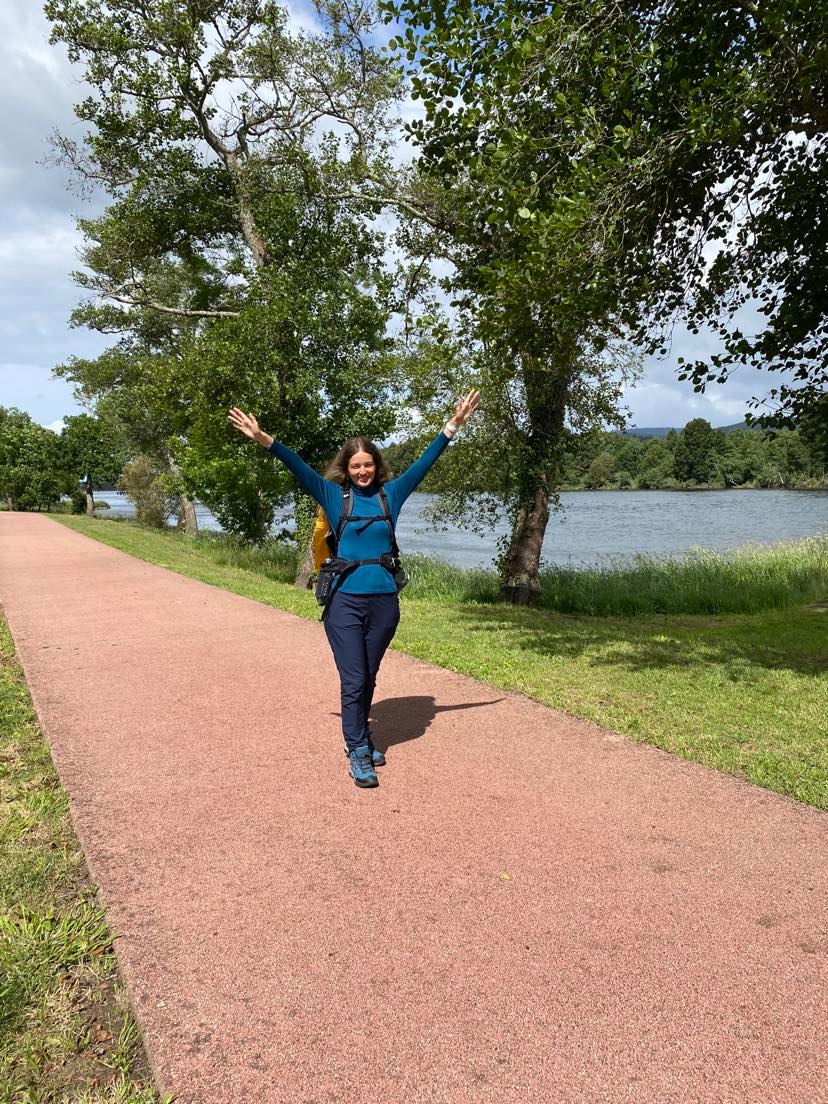 Packing check-list and tips
The weather in May in Portugal/Spain can be quite varied, but generally it's warm or even quite hot during the day. Sometimes it would be roasting hot with +36°C. Other times it was raining and the temperature was more around +17°C.
Clothing
Jacket. You definitely need a waterproof jacket to protect you from the rain. It will also come in handy on windy days too.
Trousers. I had two pairs of trousers. The first ones were waterproof. They dry quickly and provide some warmth on damp and cold days. If you are travelling during the colder time of the year, make sure to take some base-layer trousers, 100% merino wool base-layer trousers are particularly great for this. Many experienced travellers call this the perfect combination – it keeps you warm and dry.
Second pair of trousers – simple comfortable trousers for dry and sunny days. Waterproof trousers are too warm for these kinds of days.
I would recommend choosing long trousers as opposed to shorts, especially if your skin is not used to intense exposure to the sun. I have seen countless hikers with badly sun-burnt legs. At the end of the day after walking 30km, feet and legs are already pretty tired and sore, why would you want the additional discomfort of a sunburn?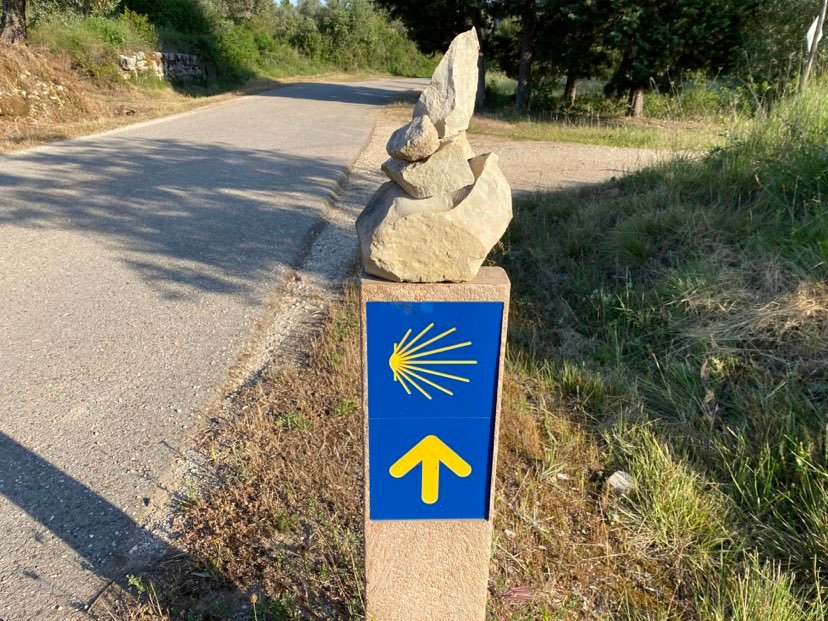 T-shirts. These should be from a light, breathable, and moisture wicking fabric. As with trousers, I would also recommend long-sleeved shirts. Especially if they have longer sleeves with a hole for your thumb that provide some cover for the wrist and hands. These areas can be particularly susceptible to sunburn.
In addition to a couple of t-shirts, I also packed a 100% merino wool turtle-neck top. As you might know, merino wool is suitable not only for winter but also for summer and I had a great opportunity to try out our merino wool items in hot temperatures.
I wore my merino wool top almost every day from early morning (when the temperature was around +14°C) until mid-day, and often even until the evening. I also had some cotton and synthetic shirts.
In my experience, when it's +30°C outside, whether you are wearing cotton, synthetic, or merino wool, walking is equally hot. In these kinds of temperatures, you just want to take things off and lie in the shade. The only thing that was different was that I didn't feel as damp with a merino wool top compared to tops from other fabrics. When I took the other tops off, they felt so wet I could have wrung water out of them. The merino wool top felt nearly dry and did not rub on the back with the backpack and backpack straps.
Merino wool clothes also provide UV protection, don't take much space and are light. You can wear them both during cold and warm weather. In my case, when I would start the day's walk, it would be around +14°C and the temperature would often rise up to +30°C or above.
And the best thing – I did not wash my merino wool top for the whole journey, all it needed was a bit of airing and it didn't get so dirty or smelly that it would need washing.
I also packed a short-sleeved merino wool shirt and shorts. These were perfect for the night-time. In addition to the merino wool qualities that I've mentioned already (light, versatile, don't need frequent washing), merino wool also helps to maintain optimal body temperature. When you are hiking all day, your body gets tired. It also gets heated up by the sun. After all the warmth and physical exertion when your body relaxes in the evening, you might start feeling cold and shivery. The travellers among you will know what I mean. Merino wool clothes helped me to avoid this. They helped my body maintain optimal temperature and avoid the shivers.
Hiking boots and footwear
When you are travelling for a month, good footwear is absolutely essential. I had three different types of shoes.
Hiking boots. These were my joy when it was raining or when the trail would get muddy or uneven. I usually wore my hiking boots for the first part of the day. Later I would swap to hiking sandals. When you change your shoes mid-day it gives the chance for your feet to recover. This helped us avoid getting many blisters. Our colleagues who had only one pair of boots and used them all day had many more blisters and every morning it would be hard to put the boots on again.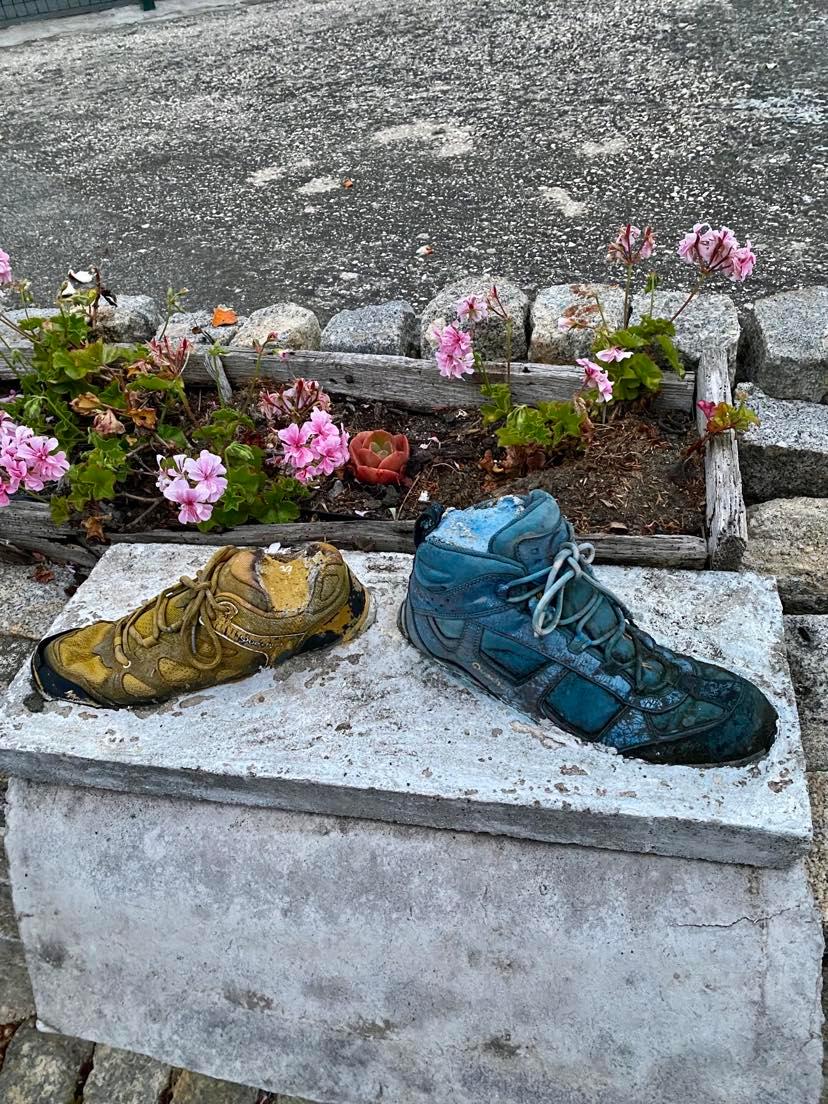 Sandals. I loved wearing them, especially when my feet would swell up due to exertion and heat. Although my hiking boots were a whole size bigger than my usual size, there were days when my feet would just not fit into the boots. I have no idea what I would have done if I hadn't packed my sandals, since they can be adjusted to swollen feet.
I also had some slippers. They were useful for the pilgrim hostels (albergue). They could also have been an alternative pair of shoes to the hiking boots. In fact, I've seen some pilgrims hiking in slippers, although I'm not sure how comfortable that would be.
Socks. I had some special hiking socks. At the start they seemed rather thick but later on I got used to them and quite liked them. They were definitely more comfortable than usual thin socks.
I also had the following items in by backpack:
Sleeping bag. This took most of the space in my bag but it was very useful. I slept in it almost every night. Pilgrim hostels do not provide bedding.
Hat and sunglasses.
Plasters. Whenever I would feel like there was a pressure point developing on my foot or toes, I would put a plaster on. I used them for blisters too, although I only had three blisters and only at the start of the journey.
Spoon. We often just bought food directly from the shops and would eat it in some nice meadow. It was definitely useful to have a spoon.
2 carabiners. These were useful to attach the hiking boots to the bag.
Medicine. Although I didn't end up using them, I took some medicines for pain, fever, diarrhoea, and allergy.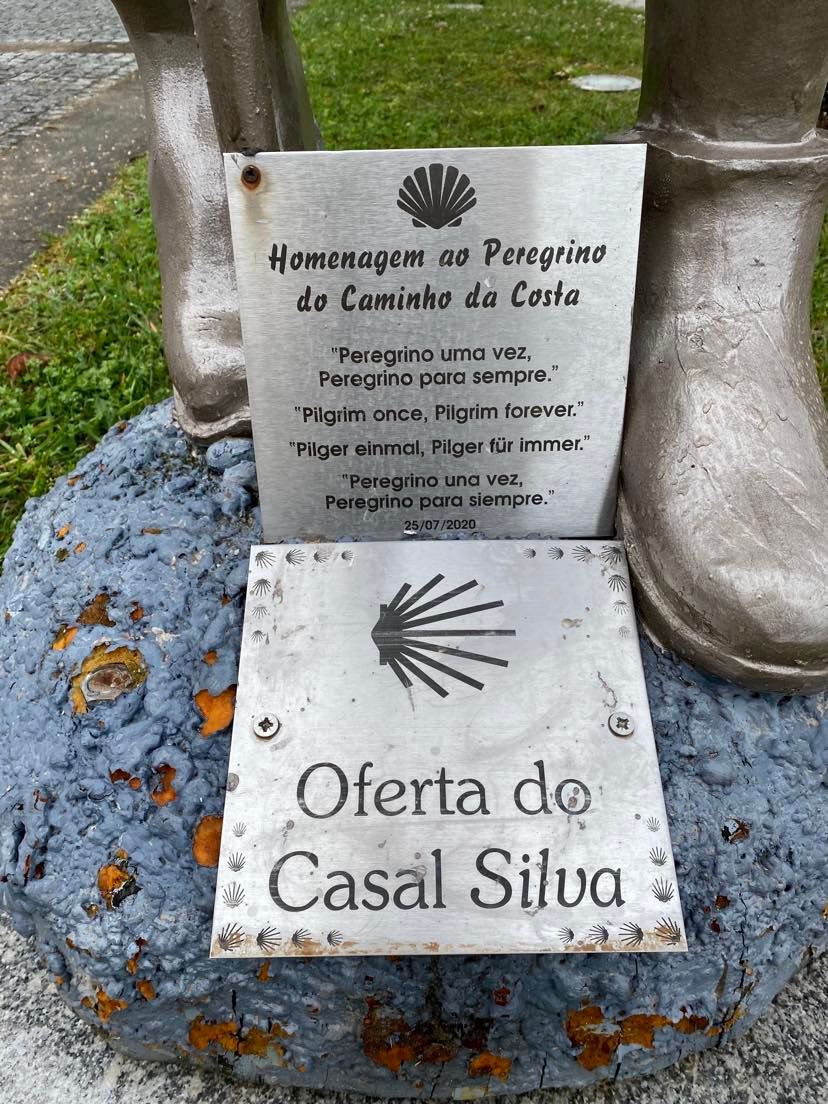 So, these were the contents of my rucksack. If I were to go on another similar journey, the contents would probably stay pretty much the same. Although I might take some different shirts and maybe pack a swimsuit too since there were a couple of opportunities to go swimming.
If you have any questions about this pilgrimage or the packing check-list, let me know in the comments below!